Custom Home Design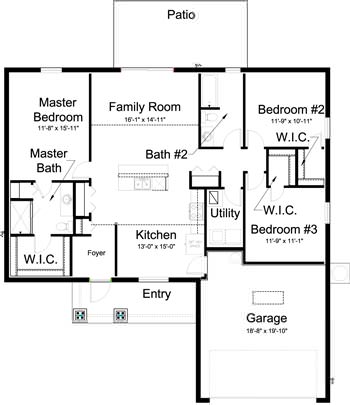 Jeff has worked with many builders and owners designing model homes and dream homes ranging from as small as 1000 square feet up to 8000 square feet. He oversaw Product Development for a major builder for 8 years. He worked with numerous engineers to value design projects for more cost effective results without compromising design.
He coordinated with trade contractors to ensure their portion of the building process was both cost effective and design savvy. As president of a large truss manufacturer, he was responsible for the design, engineering and manufacturing of roof trusses, floor trusses and wall panels. With this diverse of a background, it is easy to see Macik Builders, can be instrumental in your building project being enjoyable as well as successful.
Macik Builders, LLC can take your ideas for your building project from the initial concept to the completion of blueprints, inclusive of having them reviewed and sealed by a registered engineer and ready for permitting.
Starting your Project

We can start with your existing design or work with you on a custom house plan. We then establish your budget. If you are given a square foot price, you should inquire how they came up with the price. The reason being, there are so many variables such as custom vs. prebuilt cabinetry, Granite vs. Formica counter-tops, and so much more on the products that are chosen for a home.
Be cautious selecting your total home contractor. Experience in all aspects of the building process is critical to the success of your project.