Room Additions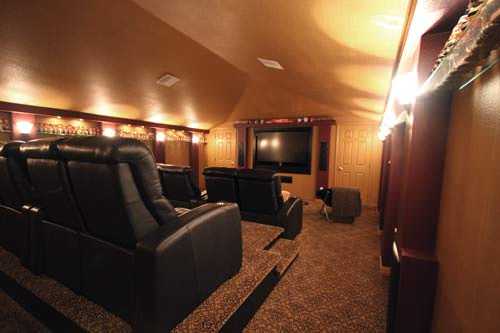 If you're looking to make extra space for a growing family, and you love your neighborhood, or just hoping to add some extra value to your existing home, room additions are the way to go.
In order to make the best use of your time, space and money, however, you will need the expertise of a total home contractor with a good sense for functionality. With our help, you can avoid the spacing and "cramming" problems that can result from an overabundance of amenities in a room. The most common additions are sunrooms, game rooms, extra bedrooms, dens, and new master bedroom/master bath suite and garage additions.
Macik Builders can prepare your prints for the addition so that they are permit ready. We can contract with you just for the prints, then send out the prints for the best possible pricing from the subcontractors then contract with you for the construction of the project. In order to get the best possible pricing, it is better to have permit ready prints. That is why we suggest a two phase process.